Toss & Taste With SAM & APWC
March 23 @ 2:00 pm

-

5:00 pm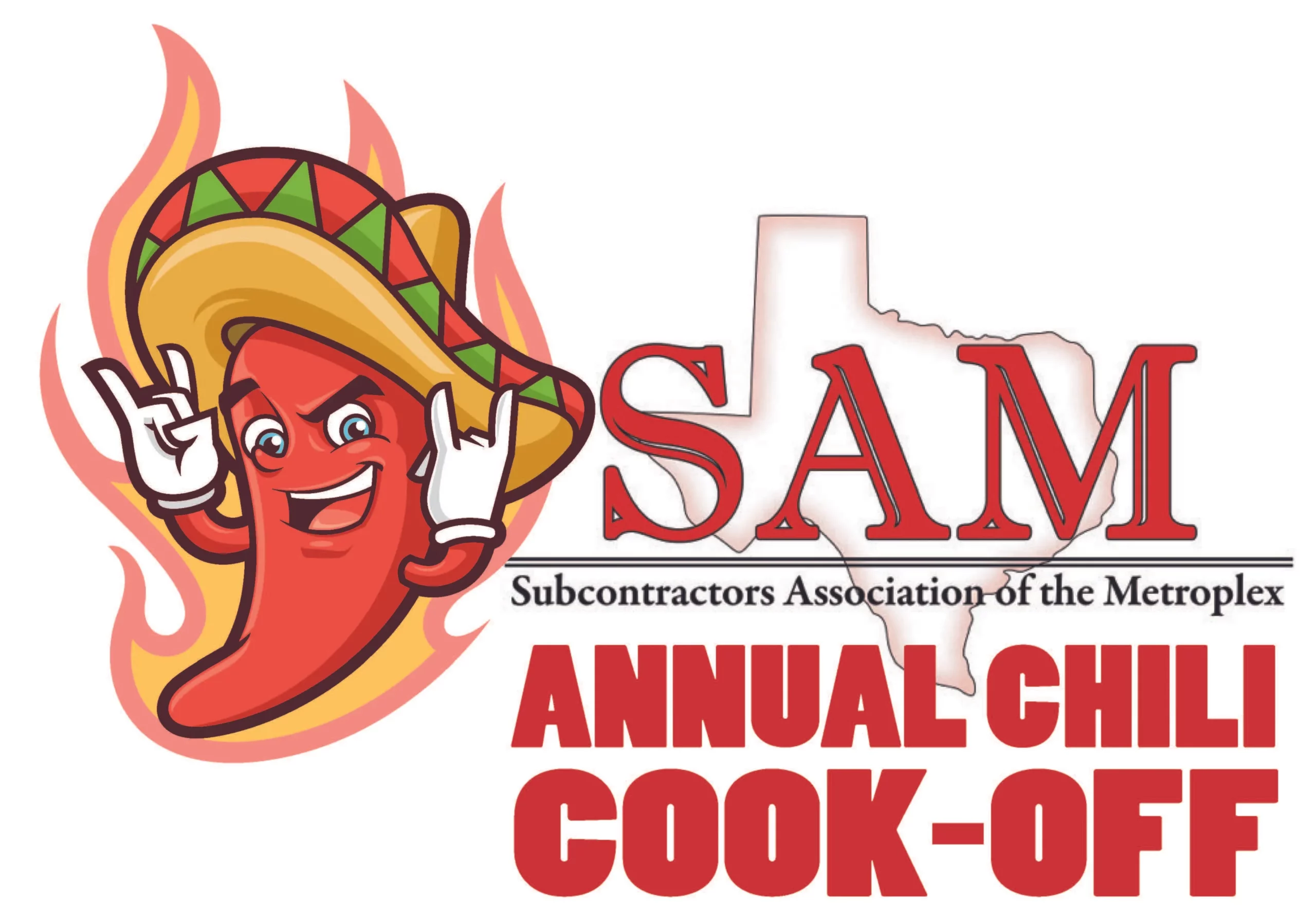 Join SAM and APWC for our Annual Toss & Taste!
APWC is the Association of Professional Women in Construction, which is an association for women involved in the construction industry from general contractors, subcontractors, and supporting vendors.
This come-and-go event is open to members and friends of both associations.
Chili Tasting and Cornhole Tournament will begin at 2:00.
Come on out to cast your (3) votes included with your registration.
The Winners will be announced just before 5:00 p.m.
Do you have a winning chili recipe? Bring it to this event and let your peers decide.
Each Chili Team includes (5) Attendees, and we will provide the tables, plastic table covering, and chairs.
Chili Teams should bring Crock Pot of Pre-Made Chili, Small Tasting Cups, Tasting Utensils, and Napkins. Setup will begin at 10:00 a.m.
Optional Items to bring are a Game at your Station and a Raffle Item.
Maybe you don't have a winning chili recipe, but you and a friend throw a mean Cornhole Game. This event is for you, too!
Cornhole Teams include (2) Players, Chili Tasting, and (3) Voting Tickets.
If Chili and Cornhole are not your thing, attend this event to taste some chili, cheer on your friends, network with new friends, and play in our Raffle! Buy 1 Raffle Ticket for $5.00 or Buy 5 Tickets for $20.00.
Cash Prizes will be awarded to the Top 3 Cornhole Teams and Top 2 Chili Entries.
Chili Winners are determined by the number of voting tickets collected.
*Teams MUST be registered prior to event to participate.
*Sponsorship and Team Registrations MUST be received by Sunday, March 19 at 11:45 p.m.
*This venue will sell alcohol to all attendees. Outside beverages are NOT allowed.
CONTACT INFO
 Carrie Buckley