Educate. Mentor. Network. Grow.
SAM was founded on the principles of helping Subcontractors achieve their goals.
Our monthly meetings and seminars provide value to our members by educating them on the latest business practices, changes to rules, regulations, and laws. We also provide up-to-date information requested by our members along with reports on court filings, bankruptcies, and job or tax liens.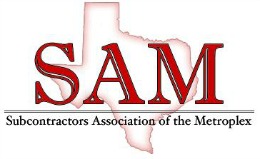 The Subcontractors Association of the Metroplex provides commercial trade subcontractors with the tools needed to achieve their business goals.
We do through the exchange of information, market awareness, educational opportunities, fellowship, and mentorship. We also try to have some fun while we're at it!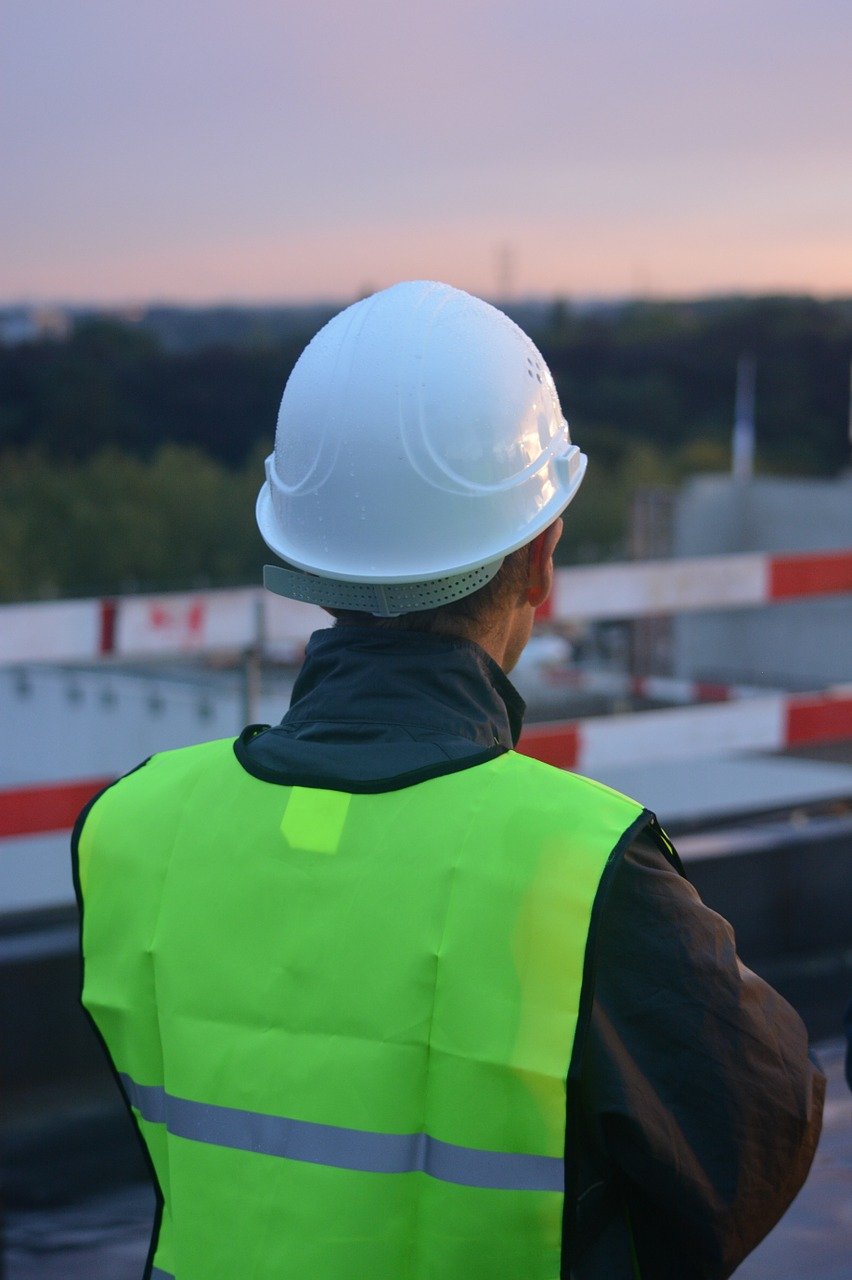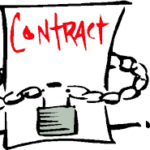 SAM's Annual Subcontract Language Seminar
Thursday, April 6
11:00 a.m. - 4:00 p.m.
The one-and-only Spike Cutler of Cutler-Smith, P.C. has engaged audiences at this seminar for 30 years, and this information is more important now than ever. Our industry is facing unprecedented pricing uncertainty and shipping delays. Mitigating these risks starts with your contract language.
Construction contract language changes all the time. Attend this seminar to learn about the new language we are seeing, get a refresher on the old tricks and traps, and learn tips that only a lawyer can give to keep your company protected from signing a bad contract. 
 Attendance includes Printed Materials, Validated Parking, and a Boxed Lunch. 
Thank you to our Partners for assisting with this Annual Seminar: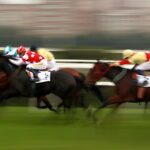 Thursday, May 18
5:00 - 7:30 p.m.
It's time to Dress for the Derby and join SAM at our Night at the Races!  
We have reserved (2) Adjoined Suites complete with an incredible Buffet and Open Bar. The buffet includes a salad bar, barbeque carving block, fajita station, Cajun-inspired dishes, chicken fried steak, appropriate side dishes, and desserts. 
Racing will begin at 6:35 p.m., and the suite will remain open after our event has ended. This is a great way to treat outstanding employees, your family, or just yourself. 
Thank you to our Sponsors!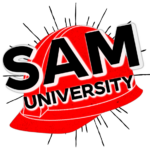 SAM University
Breaking Down GC Pay Applications
Tuesday, April 18
4:00 - 6:00 p.m.
SAM University's mission is to fill in the gaps of knowledge left behind in the transition from formal education to the workplace.  
Each meeting and event is open to anyone that would like to attend.  
In April we are breaking down GC Pay Applications – SOV's, Change Orders, Lien Releases, and Additional Required Documents.  We will review the purpose of each part and provide some advice to keep in mind while completing the billing process.  
We include a BPI Session in this meeting, but we focus on specific workplace situations in which someone can seek advice.  
Plan to attend if you are a SAMU Participant or a Mentor.  
Lien Information
Business Practices Interchange
Educational Meeting Presentations
Texas Construction Association Membership
SAM Networking Events
National Subcontractors Alliance
We provide practical and factual business practice information to help you grow in your field. Beyond just the informative aspects of our association, we also provide unique opportunities to network and grow your connections with other industry experts and likeminded individuals.
We throw annual events outside of our monthly meetings, mixers, and seminars that are always a blast. Joining SAM gives you insight and access to monthly presentations, up to date court filings, and so much more!